Have an event you would like to add? Click here.
When submitting an event, be sure to include date(s), time, venue (location), and organizer information. If the event is missing any of this information, your event may not be published.
Building a Stronger Bitterroot: From Vision Into Action
April 9 @ 9:30 AM

-

April 10 @ 5:00 PM

Free
Join your neighbors for a two day workshop in community activation, ideation, and action. Come alone or bring your team!
About this event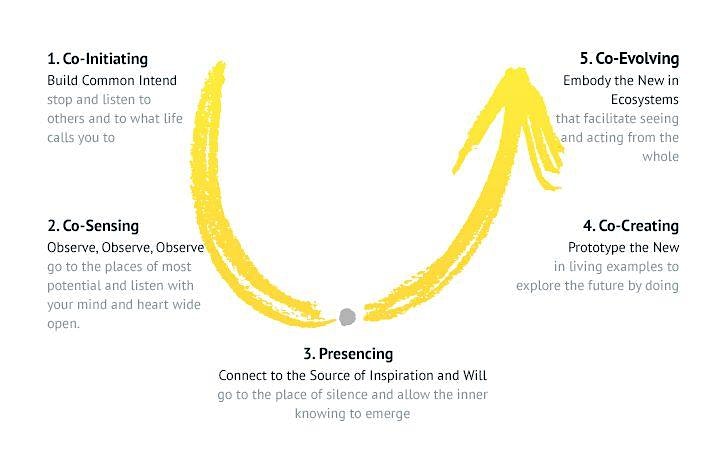 IT IS TIME FOR ACTION!! In these times of uncertainty and disruption our community is our most precious asset! We invite you to join your Bitterroot Valley neighbors in a collaborative deep dive into shared values, vision, and hopes.
Together we will form support and action teams for putting our ideas to the test, and into action, for the good of all in our community.
All Community Members and Youth are encouraged to attend. Youth are FREE.
Register Here: https://www.eventbrite.com/e/building-a-stronger-bitterroot-moving-from-vision-into-action-tickets-267809895607
SCHEDULE:
SATURDAY 9:30AM – 5PM / Lunch & Snacks Provided
SUNDAY 1PM – 6PM Snacks Provided
SUNDAY 6PM – 7PM Community Activation Awards and Reception
Many of the learning materials we will be sharing are provided and adapted from the Presencing Institute, an outgrowth from MIT Lecturer Otto Scharmer and Arawana Hayashi.
These professional tools will help us cultivate a shared vision, prototype new ideas, and move into action for the benefit of all.
Thank you for being a part of Building a Stronger Bitterroot!
Laura Garber, Kris Bayer, and Bristol Baughan
Covid Protocol: We invite you to do what you need to do to feel safe in community. Social distancing will be made possible, wear a mask if you choose. Above all, we ask that you respect your neighbors. Every neighbor is a vital part of this community and welcome to participate.
After this weekend you will have:
*A 'Base Camp Team' for continued community support
*A 'Prototype Team' for action- testing out ideas, re-evaluating, and trying again
*Your 'First Next Steps' for action and creating the kind of community we all want
*A chance to win $500 + 4 Months of Leadership Coaching for your 'Prototype Team' to put your ideas to the test
*Communication tools for staying connected to yourself, community, and your purpose
THANKS TO HIGH STAKES FOUNDATION AND CULTIVATING CONNECTIONS FOR PUTTING ON THIS EVENT.
MEET YOUR FACILITATORS:
Laura Garber: 21 years ago Laura Garber started her own small organic farm business, Homestead Organics Farm. Using it to teach about small scale agriculture, she is inspired to keep creating on-farm learning experiences for kids, youth, and the community. Laura has been a board member on multiple local and state-level organizations, co-founded three cooperatives, and is the founder and Director of the non-profit educational organization, Cultivating Connections Montana. Laura works to be a change leader through action that is meaningful, rooted in the community, and grounded in the ideal of creating a world that works for everyone.
Kris Bayer: Experienced Facilitator with a demonstrated history of working in alternatives. Skilled in Editing, Public Speaking, Creative Writing, and Leadership. Focused on a Freedom Philosophy & How to Change a Culture. A lover of learning.
Bristol Baughan is a Professional Leadership Coach, Speaker, and Executive Producer of Emmy-winning and Oscar-Nominated films. She founded Inner Astronauts to invite people out of relentless pursuit for "more" and into presence. She is a TED Fellow, holds an M.A. in Spiritual Psychology from the University of Santa Monica, and is teaching a leadership course at Bitterroot College, Spring 2022.
LOCATION:
Bitterroot River Inn: 139 Bitterroot Plaza Dr, Hamilton, MT 59840